Here's an interesting (and perhaps horrifying) fact that merges history and drinking: In ancient Rome, a popular remedy for curing a hangover was to fry and eat… (wait for it…) birds.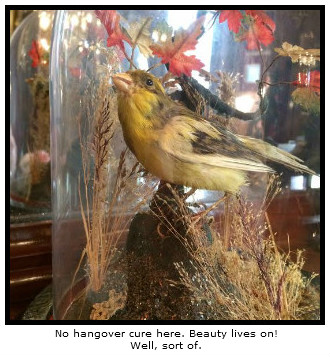 And I'm not talking about chickens and turkeys. After a night of authentic toga parties and too much wine, hungover Romans chewed on fried canaries. 
Fortunately, this practice fell out of favor long before the Campbell family began their run in St. Louis. If it hadn't, it's possible that Beauty, the handsome finch that fluttered around the Campbell aviary over one-hundred years ago, may have suffered a grizzly fate after one of Ginny's late-night house parties.
Beauty is actually one of my favorite stops on the Campbell House scene. I don't think I've ever given a tour when I didn't point out Hazlett Campbell's pet bird that was stuffed, bottled, and placed on a mantle long ago. There's no doubt about it—visitors always get a kick out of Beauty.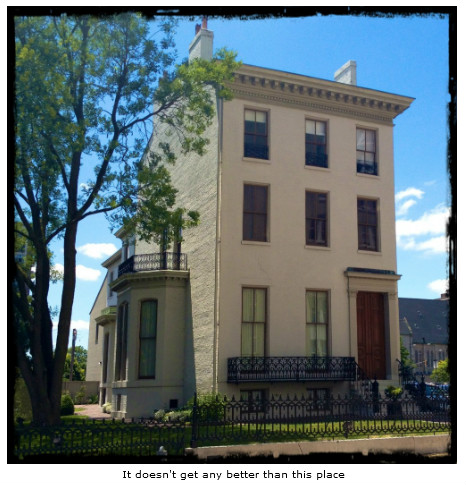 I also can't think of a more appropriate Campbell family member than Beauty to represent the fun event going down at the Campbell House later this month. Beauty was a tweeter, and she'll be on hand when Distilled History teams up with the Campbell House to host our annual
#drinkuptweetupSTL
What's a "#drinkuptweetupSTL" you ask? Well, it's the hashtag we are using to describe a special invitation we are extending to the many friends of the Campbell House Museum and Distilled History: Come over and have a drink with us.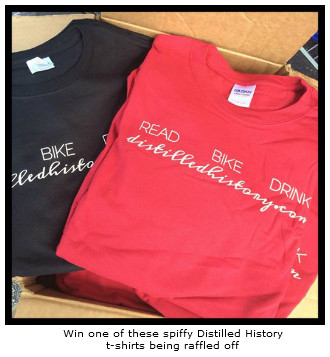 No joke. On the evening of Friday September 30th, 2016, we'll have the Campbell House open, we'll have the garden set up with tables of food and booze, and we'll be looking forward to meeting new friends that want to know more about the Campbell House and this silly blog I write.
Please stop by, bring a friend or two, get a glimpse of one of the most remarkable historic homes in the United States, learn a bit of drinking history (that's where I come in), and most importantly, have a drink with us.
The best part is that it's all free. Along with my own special Campbell-themed homebrew, beer will be provided by our friends over at Schlafly and Urban Chestnut. Along with food and other refreshments, we'll also have a big bowl of Virginia Campbell's Roman punch.  It's Ginny's own recipe from her cookbook written in the mid-1800's (and it mentions nothing about canaries). The only catch is that since we'll be drinking alcohol, our under-21 friends will have to sit this one out (sorry, kiddos).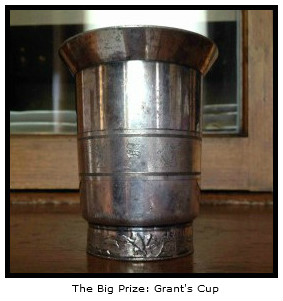 And to sweeten the pot even further, we'll be raffling off some fun prizes throughout the evening. We have some good Campbell House and Distilled History swag to give away, but the ultimate raffle prize is one I think is pretty special.
Other than Beauty, one of my favorite pieces in the Campbell House collection is a silver julep cup once owned by Ulysses S. Grant.  Grant is not only the logo of Distilled History, he was good pals with Rob and Ginny, and he visited the family often during his Presidency. His cup is normally locked away for safekeeping, but one lucky raffle winner will be able to hold it and drink their choice of booze from it.
For anyone who's a fan of drinking and history (like me), it doesn't get much better than that.
That's the skinny on the 2016 #drinkuptweetupSTL. Please join us and just maybe you'll be walking home with a full set of Campbell beers.
See you on Friday, September 30th!