Note: This is a combination of three separate "Facebook posts" from April and May, 2012. These were early "history finds" that were posted on Facebook and eventually led to this creation of this blog. I have plans to expand on all of the original "Facebook" history finds in the near future. I'll add more pictures, history, and a bit of drinking.
There are seven historic standpipe water towers left in the United States. St. Louis has three of them. This is the Grand Avenue Water Tower, also called the "Old White" tower. It's located in the College Hill neighborhood of St. Louis (named after the area where St. Louis University's college farm was once located). It was constructed in 1871 under the direction of Thomas Whitman (Walt's brother), who was the Director of the St. Louis Water Department at the time. At the time of its construction, North Grand Avenue was still a dirt road. The tower is 154 feet tall and is in the form of a Corinthian column. The tower was taken out of service in 1912. The standpipe and staircase were removed, and it was modified to include an aircraft warning light. In 1998, the tower was restored and lit by floodlights.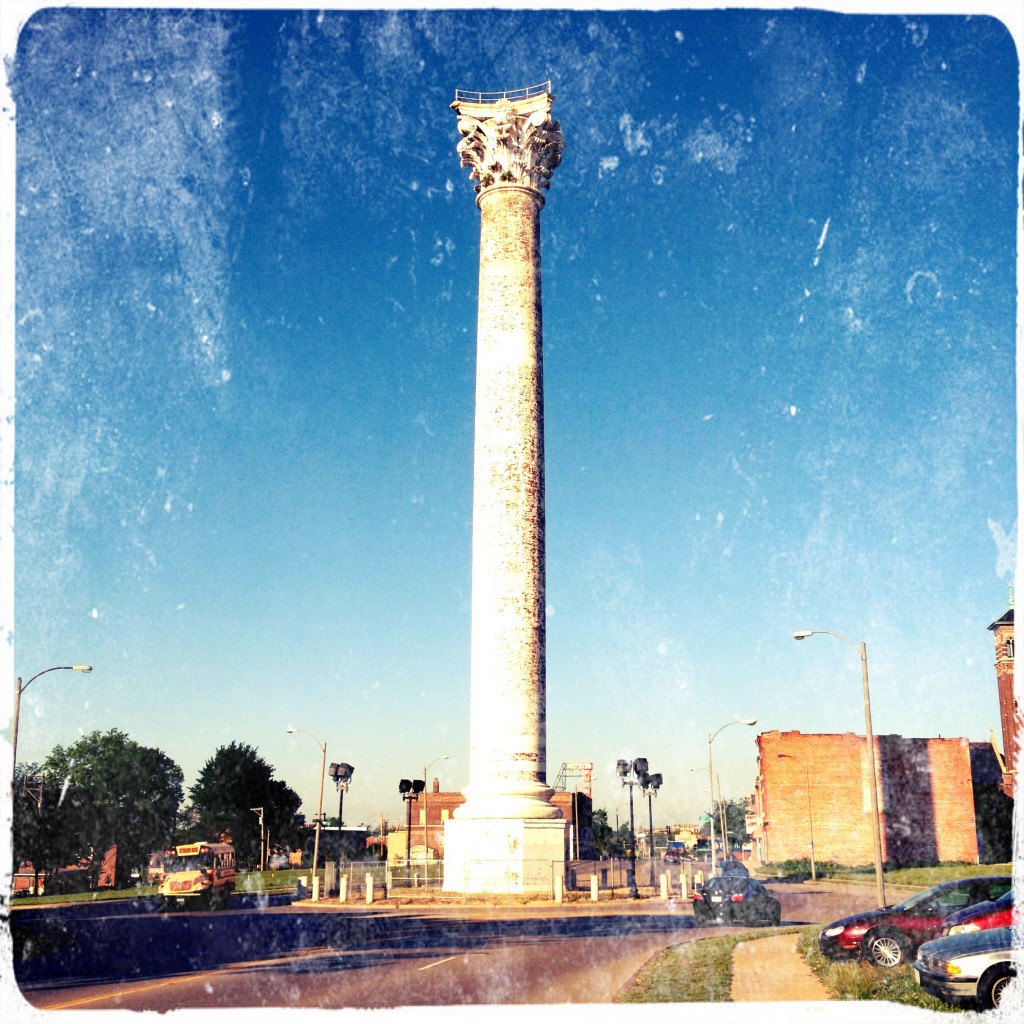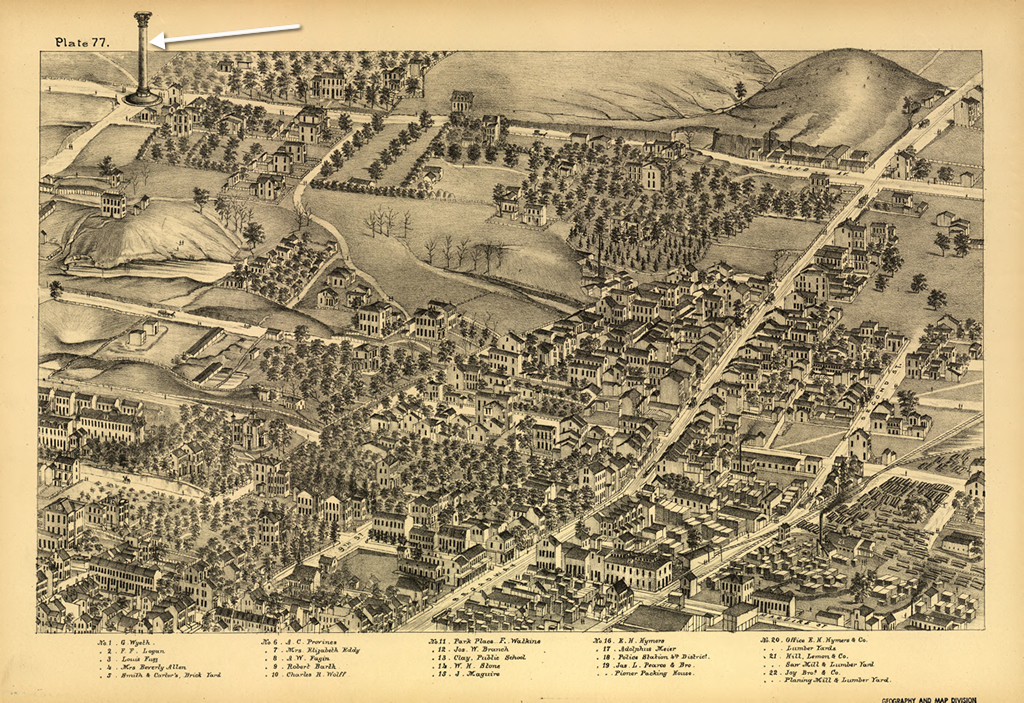 The Bissel Water Tower, or the "New Red" tower as it is often called, is the tallest of the three St. Louis standpipe water towers. Built in 1886, it stands 194 feet high. The tower is located just a few blocks east of the Grand Water Tower in North St. Louis. It remained in service until 1912. The New Red tower has been under threat of demolition more than the other two. Efforts were made in the 1950's and 1960's to have it razed rather than have it repaired. However, an investigation showed that restoring the tower would not be significantly more expensive than tearing it down. With help from a grant from the U.S. Department of the Interior, the tower was restored in the 1970's and continues to stand today.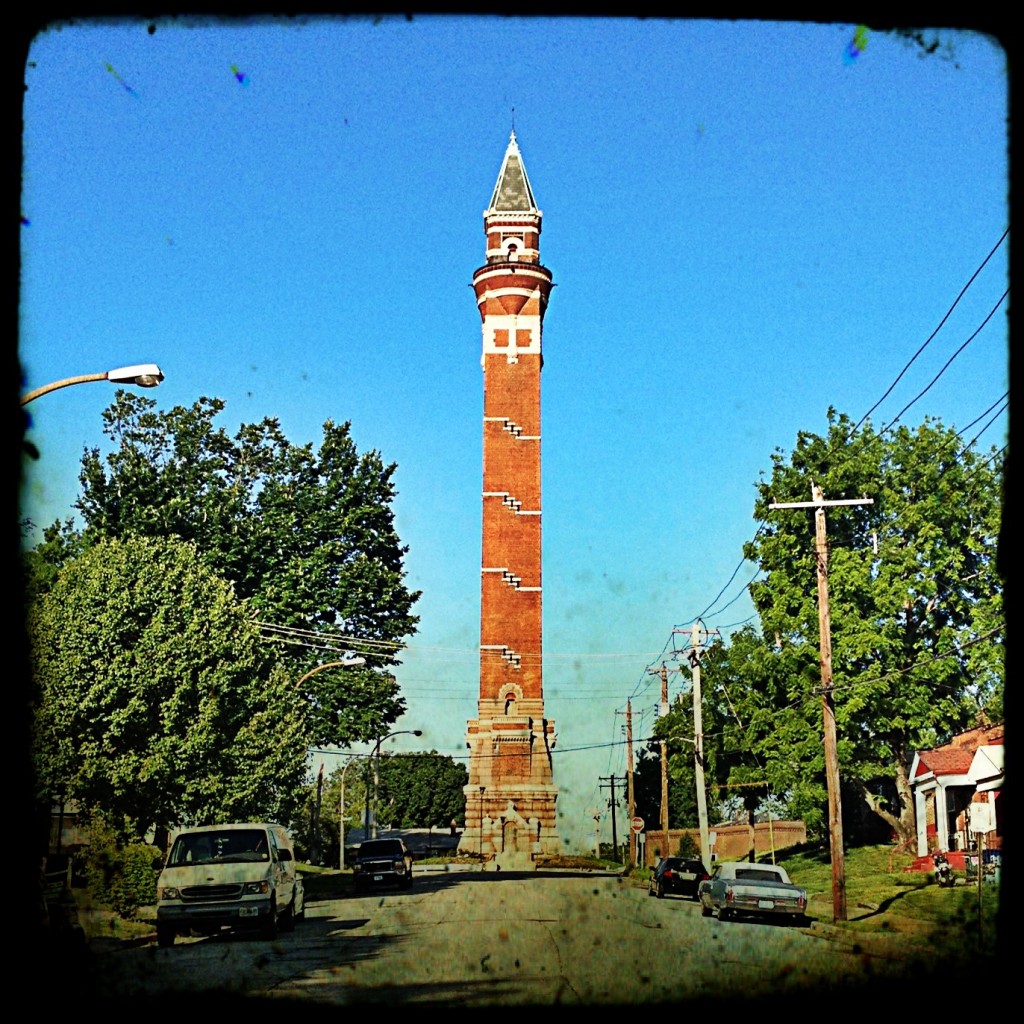 The newest of St. Louis' three water towers is probably the most well-known. Built in 1898, the Compton Water Tower stands 179 feet tall and is located in the Compton Heights neighborhood of St. Louis. The tower was taken out of service in 1929. Renovated in 1999, it stands next to the 28-million gallon Compton Reservoir. The reservoir still provides water to residents of the city and was once covered with elevated tennis courts. Unlike the Grand and Bissel Towers, the Compton Tower is still open to the public. On certain days each month, people climb the 198 stairs and get a 360 degree panoramic view of the city of St. Louis.