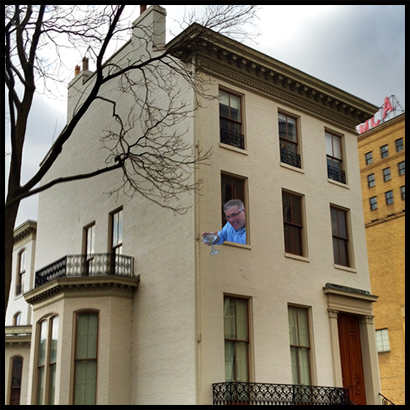 Welcome to Distilled History! If you know me, you know I'm a big fan of two things: history and drinking. Specifically, St. Louis history and specifically, drinking well-made cocktails.
I'm from upstate New York and I have lived in St. Louis for about twenty years. I've always enjoyed living in this town, but I never thought I'd be here long. Recently, I've started to realize that my stay in St. Louis is a bit more than temporary. I have a great little house in south city and I have a ton of great friends here. I'll always consider myself an upstate New Yorker, but I'm comfortable here for now. I've also started to become really interested in the history of my new city. I have started reading books, articles, and blogs about the history of St. Louis and what life was like here over the past few hundred years. It's turned into a great new hobby.
The history in St. Louis is deep and rich. It abounds with tales, monuments, and landmarks that rival the oldest and largest cities in America. The more I read, the more I realize much of the history of St. Louis is unknown, hidden, or even lost. I want to point some of this stuff out to my pals.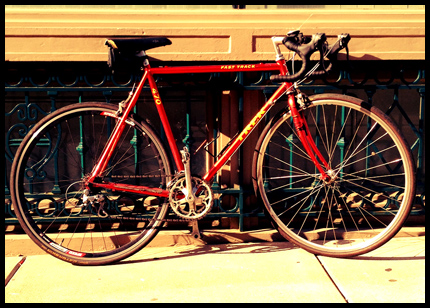 So I started heading out on my bike to find some of the places I was reading about. In January of 2012, I also started volunteering at the 
Campbell House Museum
 in downtown St. Louis. I'm still there today, and I am still amazed at how much I learn about St. Louis each time I walk through the Campbell front door.
As all of this came together, I started sending emails to friends and posting facts on social media describing the bits of history I was uncovering. To spruce it up, I started included little maps, pretty photos, and drawings of stuff I found. I was simply having fun, but the feedback was very positive. People suggested it could be a blog. And that's how this whole thing started.
But I also decided my history hunts needed a bit of a twist. As I stated earlier, I love to make and drink cocktails. My favorite cocktail is the Manhattan, and I used to really struggle finding a well-made one in St. Louis (not so much anymore). But as I looked, I started wondering about the history of the drink. This lead me to researching other drinks like the Old Fashioned, the Sidecar, and the martini. Where did these drinks originate? How did they evolve? And most importantly, where can I get well-made versions of them in St. Louis?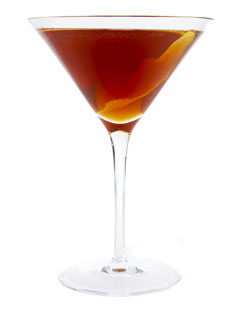 Wrap it all up, and that is what I'm doing here. I plan to scour St. Louis for its bits of history and post it here. And as I go after a topic, I plan to stop and get a drink or two. I hope to learn more about my drink and write about the places that serve them well.  I'll invite friends to join me and add to the fun. I will certainly post about topics that are well-known, but my focus is the stuff that goes a bit under the radar. I want to find things that native St. Louisans may not even be aware of.
Please bear with me as I do this. I am no academic. I'll eventually start citing sources and give credit where it's due. I'll try to mention how I got the idea or give credit to the people who pointed me in a certain direction. My guess is I have much to learn about all aspects of this endeavor.  I hope to simply get better as I go.

Update 2013:  Eight months after starting this blog, I'm proud to report that the Riverfront Times voted Distilled History as the "Best Personal Blog in St. Louis" at the 2013 RFT Web Awards. They also wrote a great article about this blog and how it came to be.  The article was printed in the January 23, 2013 issue that announced all of the 2013 RFT Web Award winners. Thanks RFT!
Update June 2016: More good news! Distilled History has landed me a book deal among other fun projects. A brief hiatus to concentrate on that project was required, but a regular post schedule will be returning soon.
Update March 2017: The book is done! Lost Treasures of St. Louis was released on April 1, 2017.
Update September 2018: I'm a co-author of the 3rd edition of St. Louis Brews: The History of Brewing in the Gateway City. It was released on August 1, 2018
Update October 2019:  Book #3! Scenes of Historic Wonder: St. Louis was released on October 15, 2019. This is also the most Distilled History-ish book to date.
Thanks and have fun reading Distilled History.
-Cameron