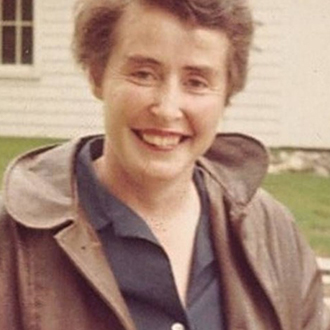 The Oxford English Dictionary defines a "muse" (when the word is used as a noun) as a person or personified force who is the source of inspiration for a creative artist."
I'm not sure if I can be considered a "creative artist", but I'm happy to say that muses are a thing with me. I have mapmaking muses (Compton and Dry), St. Louis history muses (James Eads), historic house docent muses (Robert and Virginia Campbell), and of course… drinking muses (of which there are too many to count). Let's just say I'm easily inspired.
And lately, I've been searching for inspiration again. Maybe it's because blogging doesn't seem to be a thing anymore, or that I should be writing books, or maybe it's just that life has thrown me a few curve balls lately. Whatever it is, I have been searching for what's next. I still love the story of St. Louis, and it will always be part of what I do creatively, but something has been pulling me elsewhere. And to find it, I decided to get outside, walk around, and think about it.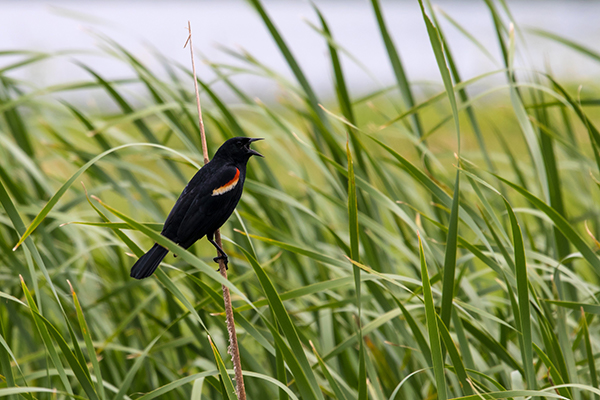 Inspired by Mark and Shannon Groth's St. Louis City Talk website (there ya go Groths, you're also muses), I decided to visit and walk around each and every one of the city's 108 official city parks. But my plan wasn't to write about our many parks in Distilled History or to document them like Mark Groth has already done. I just wanted to get outside, get the blood moving, and clear my head. And isn't it funny how things like that work out? After rambling around several St. Louis parks with my head in the clouds, something clicked when I visited (of all places) a St. Louis County park.
It happened a few months ago during a walk in Blackburn Park in Webster Groves. There's a bird sanctuary in that park, and when I walked through it for the first time, I stopped and read the sign at the beginning of the trail. That's when I was introduced to a remarkable woman and birder named Phoebe Snetsinger.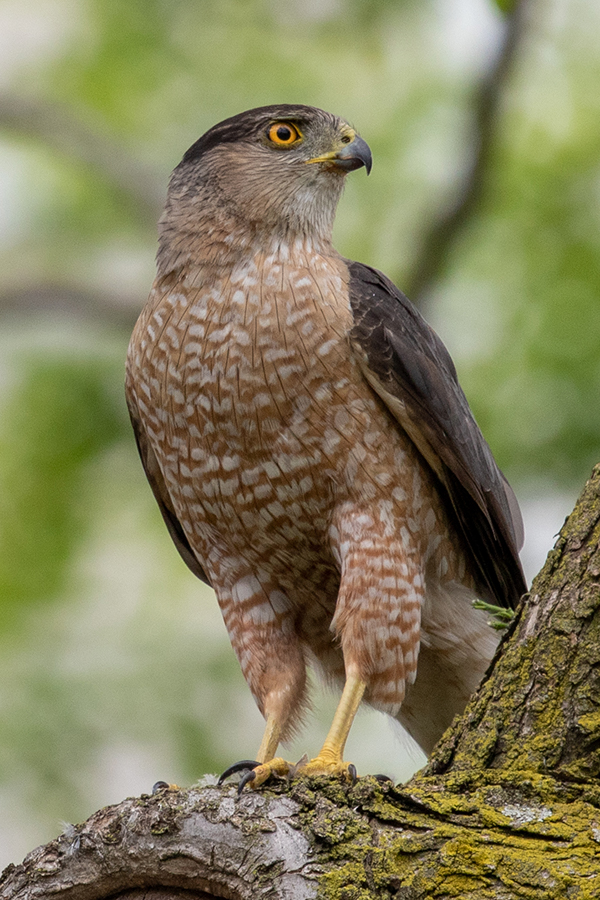 A "birder" is essentially someone who seriously practices the hobby of watching and identifying birds (and don't call them "bird watchers"). Many birders go to great lengths to count and describe the different birds they see, usually in what is known as a "life list". A life list is exactly what it sounds like-it's a list of every bird a person has observed during his or her life. For many "big listers" (people with thousands of birds on their list), birding can even be a very competitive endeavor.
A life list with a hundreds or even thousands of birds on it may not seem like an impressive feat to many (trust me, it is), but what if you had more birds on your life list than anyone in history? What if at one point in your life, you could say you were the best birder in the world?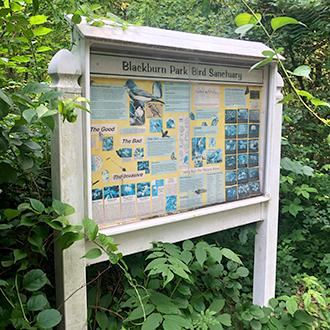 Well, Phoebe Snetsinger could say that. She is universally regarded as one of the greatest birders of all-time (if not the greatest), and her list of 8,398 identified species at the time of her death accounted for nearly 85% of all known bird species in the world. She was the first person in history to observe 8,000 birds, and in a field overwhelmingly dominated by men, she was the first woman in history to tick off 4,500, 5,000, 6,000, 7,000, and (of course) 8,000 bird species.
Phoebe Snetsinger is another example of why I love the history and stories found all over St. Louis. This city has had its in everything, and of course it can claim one of the greatest birders in history. And few in St. Louis know anything about her. I estimate that I asked at least twenty people if they knew her name before a tour guide on an Audubon bird walk finally said she had. And even better, it just so happens that St. Louis is one of the best places to be if you like birds. The city sits right on the Mississippi Flyway, a major route for migrating birds.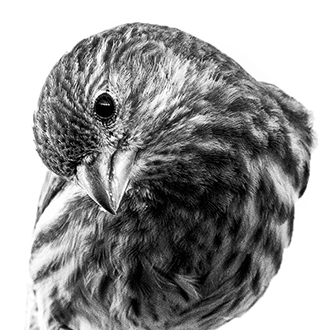 Even twenty years after her death, Phoebe Snetsinger is still ranked in the top forty bird counters of all-time (a Swedish doctor named Claes-Göran Cederlund now hold the lead with 9,613 birds). But surely it must have been more difficult in her time. There have been countless advancements in ornithology and technology that she did not have access to. Her method was to prepare with extensive research and a hand-written card system with meticulously detailed records of the birds she observed. No computers, no Internet.
Me? I use an iPhone app that tells me where birds are in real-time and can identify one instantly by uploading a photo. And after looking for birds two or three times a day since I met my birding muse about four months ago, my life list still sits at a measly 104.
I only have 8,294 birds to go until I catch Phoebe Snetsinger.
And what is maybe the most remarkable aspect of her birding success is that she did most of it under the cloud of a a terminal cancer diagnosis.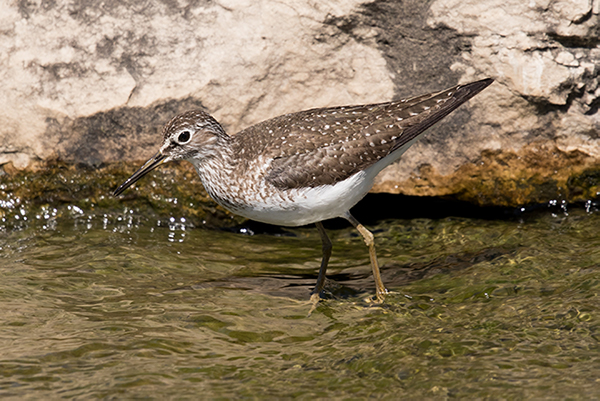 Phoebe Snetsinger was born Phoebe Burnett in Chicago, Illinois on June 9, 1931. The daughter of the legendary advertising executive Leo Burnett, Phoebe grew up in Lake Zurich, Illinois and studied German at Swarthmore College. She married David Snetsinger in 1954, and after getting started in Philadelphia, they moved to Minnesota and started a family. In 1967, the Snetsingers and their four children relocated to the St. Louis area (Webster Groves) when David landed a job as a scientist at Purina.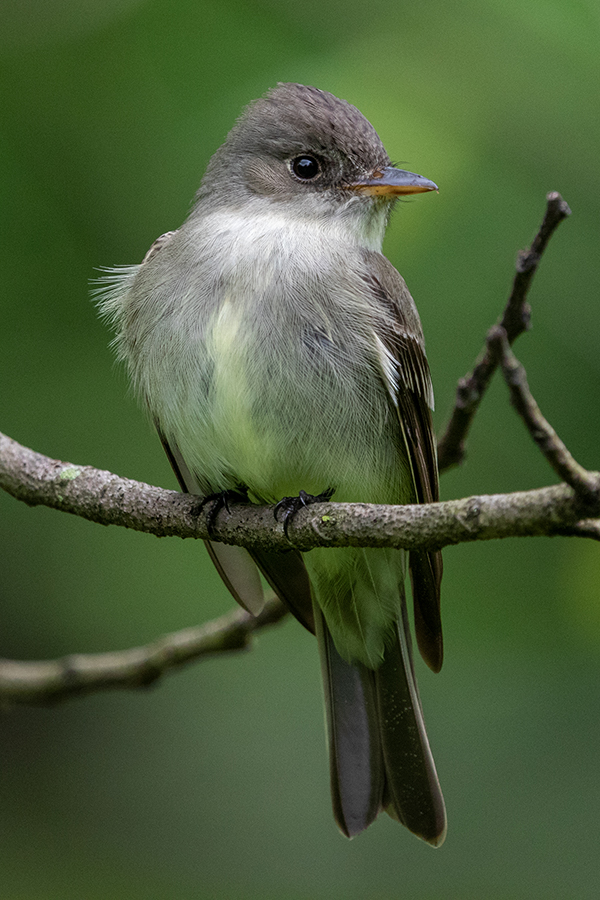 However, scientifically-minded and extremely intelligent (she grew up wanting to be a chemist), Phoebe Snetsinger did not enjoy life as a suburban housewife. Frustrated and bored, a neighbor suggested they get out and go birding together. Perched at the top of a tree, they spotted a Blackburnian warbler, and suddenly it was like a "window had opened up". She even later described the experience as having seen a "blinding white light". And soon after, she began birding with her friend once or twice a week and using her free time to learn more about the birds she had seen.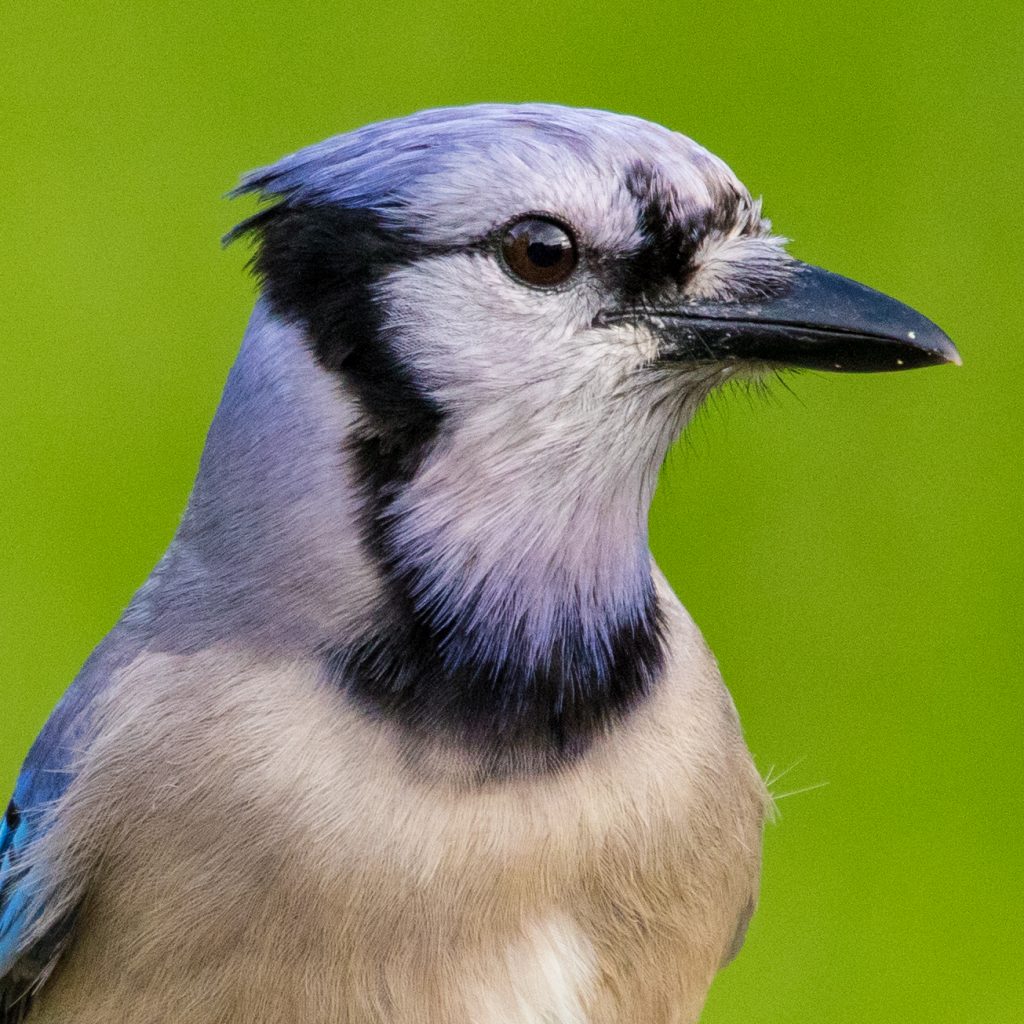 After moving to St. Louis in 1967, she became involved with the Webster Groves Nature Study Society. A highly-respected group in the birding world with many knowledgeable members, it was a perfect fit. She made new friends that shared her interests, and her skills as a birder took off. She later wrote that "As a novice, I couldn't have been in better hands."
Aided by her enthusiasm and willingness to learn, birding evolved from a simple hobby into a passion. By the early 1970's, Phoebe Snetsinger was known as one of the leading birders in the St. Louis area. And her local accomplishments began piling up. In 1978, she broke the "year list" record in St. Louis, observing each of the area's 274 species by mid-December of that year. Then in 1983, she and a friend named Bill Rudden spotted a Slaty-backed Gull near St. Louis. A bird never seen in the area before, Nature Notes called it the "best bird ever seen in St. Louis and the entire state."
But in the late 1970's, Snetsinger had started turning her focus away from local birding. Instead, she wanted to observe the thousands of rare and obscure bird species that can only be found in remote and isolated locations. She began criss-crossing the globe, traveling to places such as Papua New Guinea, Kenya (her favorite location), Madagascar, and even Antarctica. Her rapidly growing life list demonstrated her success. By 1980, her life list had reached an impressive 1,900 birds. At the time, only 103 people had seen more.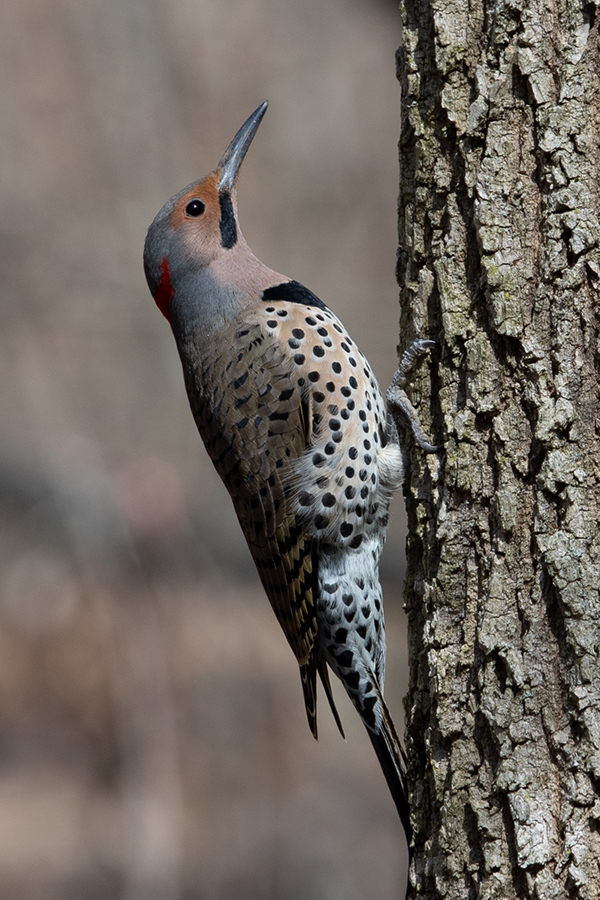 Then, shortly before her 50th birthday in 1981, Snetsinger received devastating news. After discovering a lump in her armpit, doctors diagnosed her with terminal melanoma. She was told that her health would begin deteriorating rapidly within three months, and that she would likely be dead within a year. Doctors recommended a bone marrow transplant, but she declined. Other than surgery to remove the lump, she did not receive any treatment.
Instead, she poured every bit of energy she had into birding.
Overnight, birding became an obsession. As if she was "outrunning the disease", she increased her travel schedule significantly and consumed herself with nothing but seeing more birds. Just thirteen months later, one month after doctors told her she'd be dead, she had added more than 1,000 birds to her list.
Cancer was always nearby during the remainder her life, but remarkably, it didn't kill her. Invigorated by her "incredible good fortune" each time a brain or organ scan came back negative, she'd set out to to find more birds. Facilitated by inheriting her father's fortune, that allowed her to travel extensively for long periods of time. She reached 5,000 birds in 1986 (a Philippine Bullfinch), hit 6,000 in January 1989, and in 1992, she ticked off number 7,000 (a Ceylon Frogmouth). By this time, she had become a legend in the birding world, and her story was being told in publications all over the country. She often talked about slowing down to spend more time with her family. But after number 7,000, she dropped all pretense and declared that she would not stop until she reached her goal.
Phoebe Snetsinger was determined to be the first person in history to see 8,000 birds.
But the road to that goal was often fraught with peril. In the pursuit of exotic and rare species, Phoebe faced arduous travel, poor weather conditions, communicable diseases, locals hostile to outsiders, and even tribal warfare. She survived an earthquake in Costa Rica, hiked rocky ledges in the Himalayas, paddled through rapids, and slept by the side of the road. While traveling to Papua New Guinea in 1984, she even found herself in the midst of a battle between two tribes. When one of her travel companions attempted to photograph the melee out of the van window they were hiding in, several of the tribesmen turned their attention on them. As the van sped away, it was attacked with stones and spears.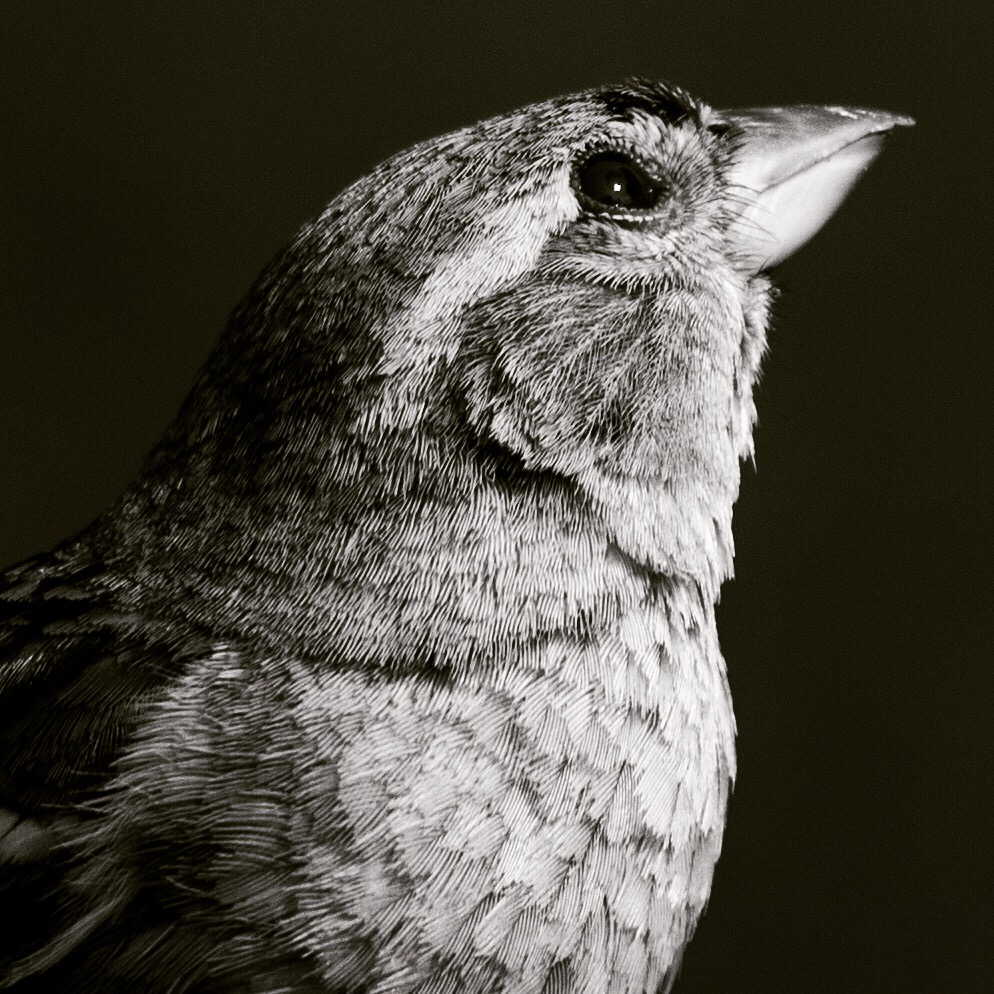 But it was a trip back to the Papua New Guinea the following year that would prove to be the most horrific of all.
On that trip, Snetsinger and a friend were returning from an afternoon of birding when their car came upon a log in the road. It was a trap, and five men with machetes soon appeared. Attempts to appease the men failed-they weren't interested in money or jewelry. While her friend was forced to the ground with a machete held to his throat, she was brutally assaulted. It's likely the events were going to turn deadly, but the five men began arguing and suddenly left. They sat in terrified silence for ten or fifteen minutes until they decided to make a run for it. Terrified, lost, and convinced the thugs were hot on their tail, they moved as quickly as they could. Remarkably, hours later they reached safety.
But in the end, despite such frightening ordeals, a lingering cancer diagnosis, and much more, Phoebe Snetsinger reached her goal. On September 26, 1995, near the edge of a swamp in San Blas, Mexico, she spotted a Rufous-necked Wood Rail. And there it was. After thirty years of birding, Phoebe Snetsinger became the first person in history to see 8,000 species of birds.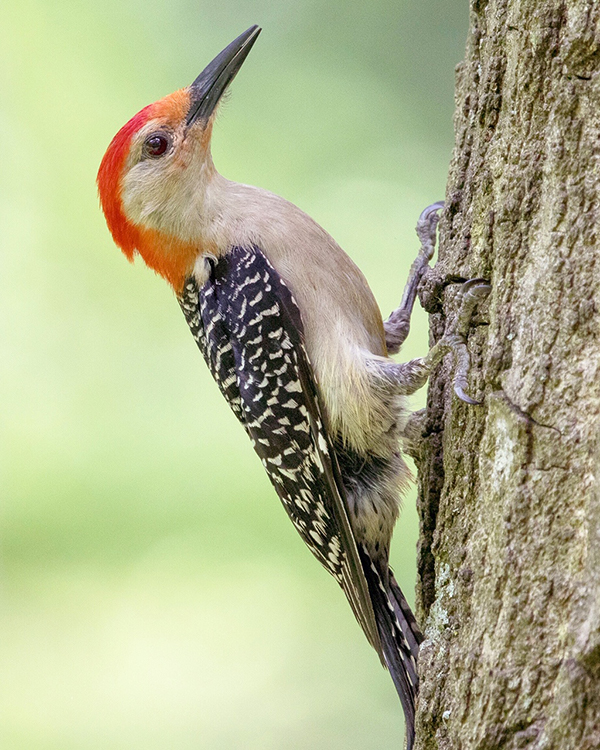 Who knows how high Phoebe Snetsinger's life list could have been. It's possible (maybe even likely) that she would have been the first to observe 9,000 birds. But tragically, her list stopped at 8,398. On November 23, 1999, she was traveling on a bus in Madagascar that lost control. It's believed that Snetsinger, sleeping when the crash occurred, was killed instantly. Her last bird observed was a Red-shouldered Vanga.
In the wake of Phoebe Snetsinger's death, St. Louis and birding world mourned the loss of a legend. Articles and obituaries celebrating her accomplishments ran in publications all over the globe. Even The Independent of London referred to her as "the world's most famous birder." And closer to home, friends and family remembered her for her warmth, knowledge, enthusiasm, and willingness to talk about birds with just about anyone.
---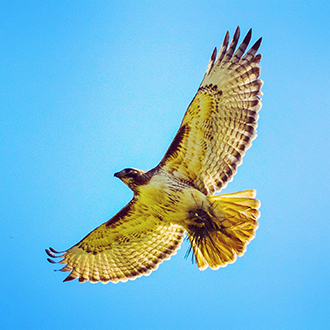 As for me, I don't think Phoebe Snetsinger needs to worry about me approaching her life list totals. I seem to be taking a different flight pattern. In an 1992 interview with the St. Louis Post-Dispatch, Phoebe told a reporter that she didn't take many photographs of the birds she observed. "I can see 25 birds while a photographer is taking a picture of just one." she said.
She's exactly right. But I seem to be hooked on the photography side of birding. I do get excited if I see something new (Painted Bunting, you need to show yourself), but I also don't mind seeing just one if I get a good shot of it. After seeing my first bird (an Eastern Bluebird), I bought a fancy new lens and (finally) put that fine-art photography degree to use. I threw in a couple "bird portraits" in this post that I have been having fun with. To see more of what I've been doing, I've been posting information about my walks through St. Louis parks (and other bird photographs) over on the Distilled History Instagram feed. Please follow along if you care to.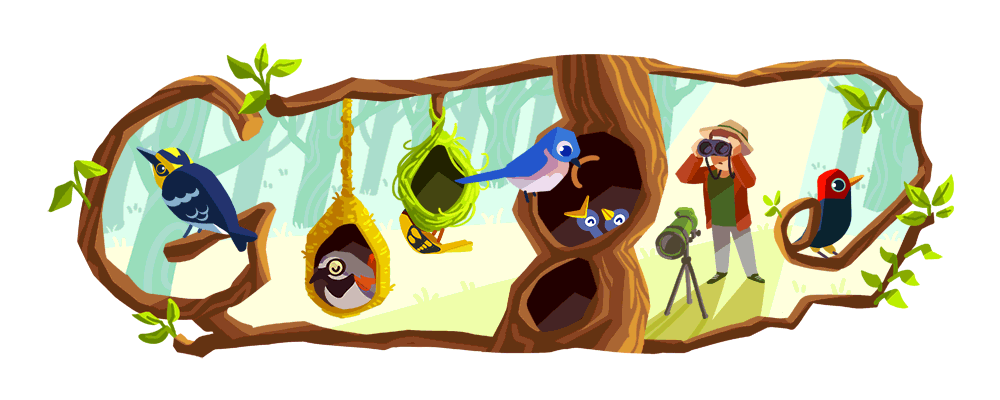 Finally, as I go order a drink to toast my birding muse, I'd like to say that I have found this new hobby of mine to be deeply satisfying. Don't buy into the perception that birding is something only old, boring people do. Not only can spotting an Indigo Bunting or Great-horned Owl be an exhilarating experience, it can brighten your day. Getting outside and looking at birds is an proven stress reliever. I bump into people of all ages when I'm out and about, and all of us are happy.
I'm tellin' ya… I've never seen an angry birder.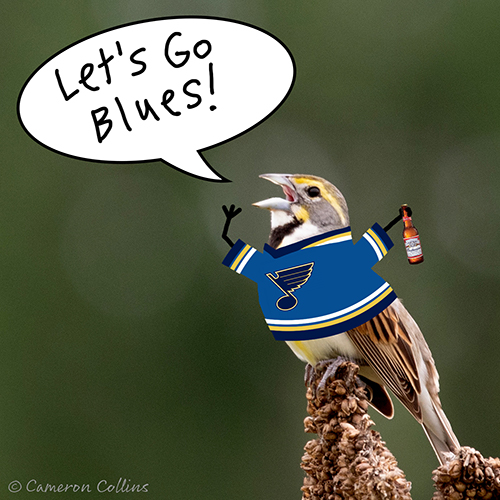 ---
Sources and Further Reading
Check out my gallery of bird photographs
The main source for just about everything in this post is a book titled Life List: A Woman's Quest for the World's Most Amazing Birds by Olivia Gentile. It was published in 2009 and I highly recommend it.
Phoebe also wrote her own life story: Birding on Borrowed Time, published in 2003.
Plenty of articles can be found online, but three I of note can be found in the December 2, 1999 edition of the The New York Times and the October 2, 1983 and the July 19, 1992 editions of the St. Louis Post-Dispatch.
For those interested, all bird photos in this post were taken by me using a Canon 7D Mark II with a Sigma 100-400mm lens.