Note: This is one of the original "Facebook posts" from June 2012. This was one of the early "history finds" that were posted on Facebook. These posts eventually led to this creation of this blog. I hope to expand on these posts in the near future with more information, more pictures, and of course… a drink.
This is the parking lot of Purina Corporation located near the Tucker and Chouteau intersection just south of downtown St. Louis. Back in 1929, 11th Street extended into this parcel of land and a bottling company was once located here. From that building, a new carbonated beverage named the "Bib-Lable Lithiated Lemon-Lime Soda" was launched in 1929 by a man named Charles Leiper Grigg and his company, the "Howdy Corporation". It was quickly realized that the name was far too long, so it was shortened to "7 Up Lithiated Lemon-Lime", and then quickly changed to just plain "7up". Originally, 7up contained lithium citrate, a mood-stabilizing drug, and a supposed cure for hangovers at the time (I gotta look into that). Lithium citrate was removed from the formula in 1948. After initial success, Grigg changed the name of his company from "Howdy" to "The Seven Up Corporation" and built it's headquarters on Delmar Boulevard. In 1988, Seven Up merged with Dr. Pepper and is now headquartered in Dallas, Texas.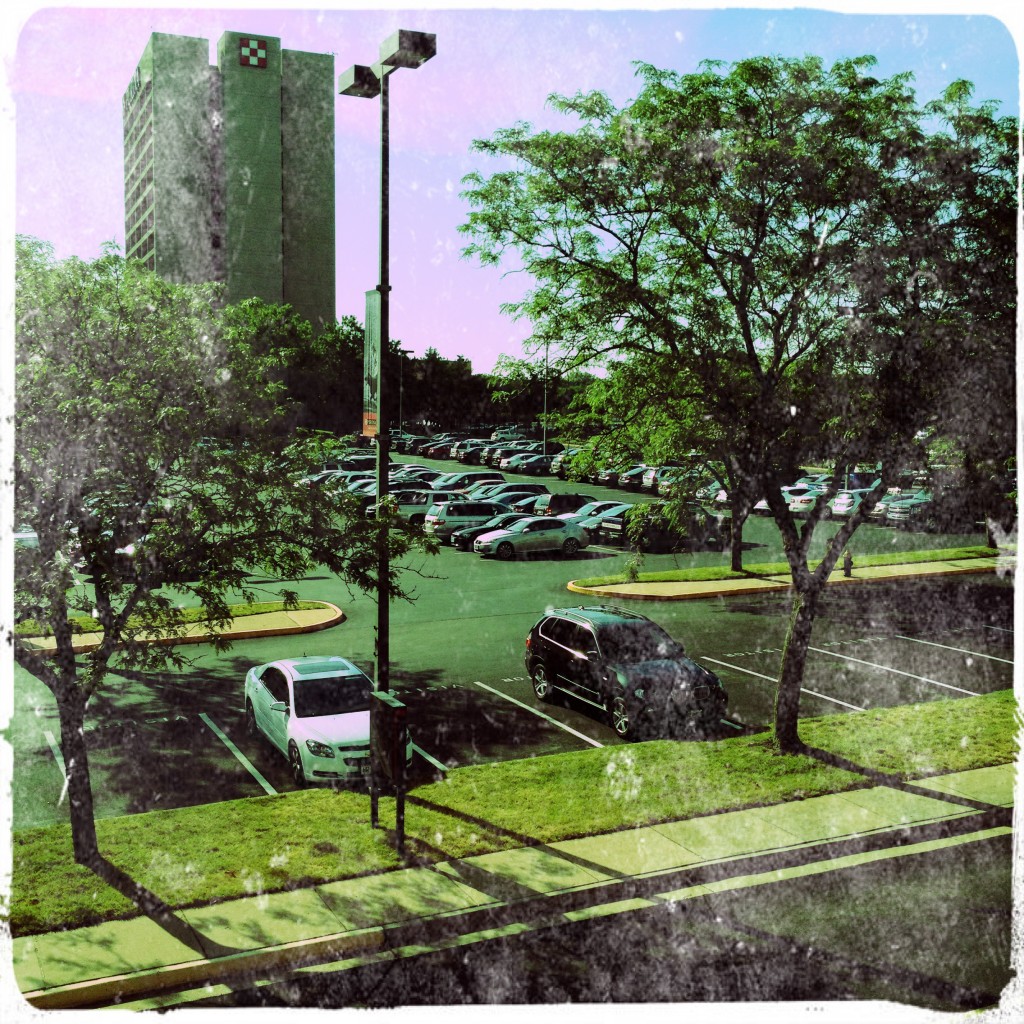 Eventually, 7up Corporation moved their headquarters to this building that still exists on Convention Center Plaza, just west of the Edwards Jones Dome.