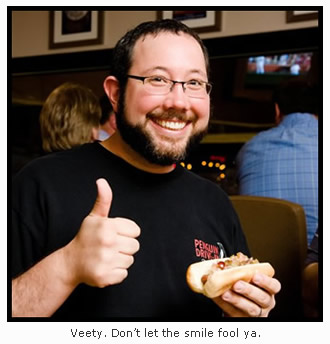 In about two weeks, Distilled History is going to celebrate its first anniversary. Looking back over the past year, I am amazed at how this project has enriched my life. I've won an award, I've scored free meals, and people tell me all the time that I'm good at what I'm trying to do. I've had bike crashes, I've been chased, and I've even been tickled. I've met great teachers, librarians, historians, bicyclists, and mixologists who have helped me find the answers I needed. Perhaps most importantly, I've become much more aware of the city I know call home. Wrap it all up and it's been a fun and amazing year.
It all started when a guy named Andrew Veety told me that I should be writing a blog. A freelance writer himself, Andrew has made a name for himself in St. Louis as a person who can tell you where you can find good food in this town. His articles are often published in local magazines such as St. Louis and Feast. With several other "foodies", he's also involved in a podcast named StewedSTL that will tell listeners (in a very colorful way) where to find the best (and worst) places in St. Louis to get food and drink. Three years ago, he thought up a project named "The Church of Burger". For twelve months, he toured St. Louis eateries to find out where the best burger was being served. Like my history posts, it wasn't done for any sort of reward or pay. He simply wanted to know where it was and let other people know what he found.
Andrew is a great writer. He's witty, intelligent, and an insufferable smart-ass. I thought I could curse with the best of them until I met this guy. Still, maybe he saw a diamond in the rough when he first tried to convince me to put my opinions to page. At the very least, I'm sure he was growing sick and tired of me complaining about the lack of places in St. Louis that do a Manhattan cocktail right.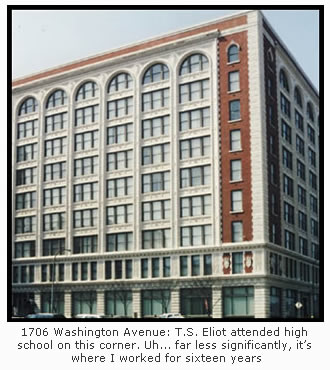 As I approach the one-year mark of Distilled History, this post will be a bit different. For this one, I don't have a history topic and tasty drink to write about. Instead, I'm making a fun announcement (keep reading) and offer my thanks to that goofball Veety. I ask my readers to go check out his work, because it's very good.
The last post, the Bygone Ballparks of St. Louis, was my most ambitious one yet. With all the research, biking, and artwork that went into it, I needed a nap after it was done. And two days after it was published, the company I worked at for the last sixteen years suddenly closed. I've tried to keep topics coming out on a regular basis since starting this blog, but Distilled History had to go on hiatus while I looked for a new job.
After working (and biking) to the same job for sixteen years, my daily routine was flipped upside-down. Instead of biking the back streets of St. Louis city, I found myself wearing suits and driving far into the forests (or as most people call it "the County"). Worst of all, I had to cut back on the good gin. As anyone who has been out of work can tell you, unemployment doesn't pay the liquor bills. However, I did find some time to get out on the bike and create an appropriate new bike-a-sketch.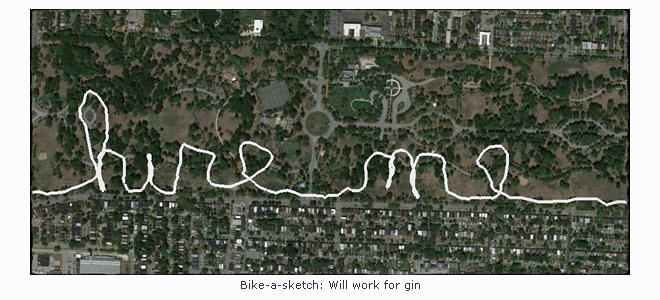 Fortunately, things turned around quickly. In an interview, I was actually recognized and asked "Are you the guy that writes the St. Louis history blog?". After a twenty-minute discussion about it, I was rewarded with a job offer the next day. With that in my back pocket, I started talking up Distilled History in other interviews. Remarkably, two more job offers soon followed. I'm sure it's just a funny coincidence, but I'll take it. Suddenly, I had my choice of places to work. I accepted a great position back in downtown St. Louis and things are now getting back to normal. I've also started research for the next Distilled History topic and lining up an ambitious drink plan. It should be ready for publication by early next week. So along with blowing up Mr. Veety's ego, I'll use this brief post to make an announcement that I'm really excited about.
(Upate: As of May 1, 2013, the tour has been sold-out. However, we'll have another one scheduled in the near future. I'll post on this blog when we have a date.)
Here's the skinny: Due to popular demand, Landmarks Association of St. Louis has decided to reprise their popular South Side Brewing Heritage tour. They last offered it in 2010, but this time they've asked Distilled History (me) to help them out. The tour will travel past a wide array of brewing-related sites in St. Louis including remaining brewery buildings, the sites of former breweries, the homes of beer barons and former "tied houses" (brewery-owned/operated taverns). We'll even offer snacks and tasty beer from a local microbrewery on the bus. The tour will make stops at several brewery-related buildings including the Malt House of Schnaider's Brewery (now Vin de Set) and the stock house and cellars of the former Cherokee Brewery. Andrew Weil from Landmarks Association and yours truly from Distilled History will provide riveting and enlightening commentary along the way.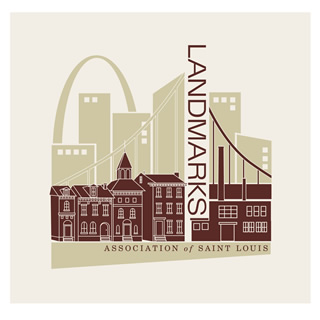 Tickets are $45.00 for members of Landmarks Association and $55.00 for non-members. Call Landmarks Association at (314) 421-6474 or email Andrew Weil (aweil@landmarks-stl.org) at Landmarks to purchase tickets. Seats are limited and additional bar tabs at tour stops are not included. Participants must be 21 or older.
Since 1959, Landmarks Association of St. Louis has been a dedicated advocate for the architectural heritage of St. Louis City and the surrounding region. The organization is an independent non-profit that works to protect St. Louis' unique architectural heritage and to educate the public about the economic and social values of unique historic buildings and neighborhoods. Through the years, the organization has played pivotal roles in the protection of iconic St. Louis buildings such as the Chatillon-DeMenil House, the Bissell Mansion, the Wainwright Building, and the Old Post Office. It has also helped to protect thousands of neighborhood buildings throughout the city and create incentives for their redevelopment through the creation of National Register Historic Districts. Landmarks Association of St. Louis is dedicated to the preservation and promotion of our amazing historic buildings and works hard to create opportunities for people to explore and learn about the places where we live.
When I decided to write this blog, I made a decision to avoid making controversial statements. Not a fan of debate (especially on the Internet), my goal has been to relay interesting information about topics that interest me. I know I ruffled a few Cardinal feathers in the baseball post (some of you people need to lighten up), but other than that, my intent is to simply inform and amuse. But here's an opininion I will never back down from: St. Louis is better because of Landmarks Association. I would not be able to write this blog at the level I can if that organization did not exist.

With that said, lets review a few more opinions that I will cage fight you over: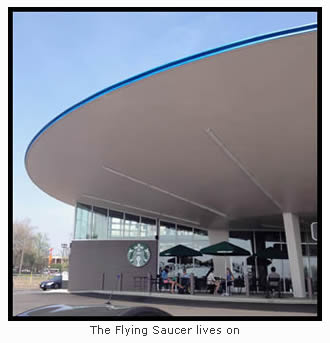 Stop shaking the Manhattan cocktail. It should be stirred. Although I am grudgingly accepting that many people insist on drinking it on the rocks, I'll never buy into the shake
You need to see the Campbell House Museum. It's one of the most amazing places in St. Louis. Go there and take a tour. Seriously, the things you'll see and the story you'll hear in that house are worth well more than the seven dollars you'll pay to get in
A martini is made with gin. If you want vodka instead of gin in your martini (something that confuses me) you should say "I'd like a vodka martini". If you ask for it shaken, then you are an extraterrestrial
Get on a bike and ride around St. Louis. Even better, get involved with Trailnet and take any one of their fantastic bike tours. It's a great way to see our city
In closing, please join Landmarks and myself for a beer tour on Sunday, May 19. It will be fun to meet Distilled History fans as we travel through the brewing history of St. Louis. We'll drink good beer and hear some good stories.
(Update: Again, as of May 1, 2013, the tour has been sold-out. However, we'll have another one scheduled in the near future. I'll post on this blog when we have a date.)
Most importantly, proceeds will help Landmarks continue their efforts in historic preservation and educate St. Louisans about the history of our great city.