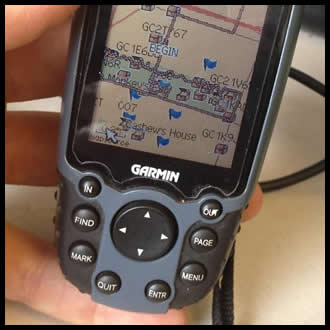 Recently, a few readers have hinted to me that Distilled History has been a bit heavy on the History. I've been told the Distilled side of things needs a bit more love. Looking back at my latest posts, I think my readers have a point. It's time I get back to drinking.
With that in mind, I'm going to try keep the history to a minimum in this post. Instead, I'll describe a great drink and add a bit more to the fun I first introduced in the Tower Grove Park & A Fantastic Manhattan post. Since writing that post, I've created a few more Tower Grove Park drawings (or "Bike-a-Sketches", as they have come to be known).
To make these, I plot a drawing out using Tower Grove Park as a canvas. Using a bicycle and a GPS, I ride around the park like a complete fool and track the route. When it's done, I export the route to Google Earth save the image. The fun of doing this is starting to wear off, but they do make for interesting rides to work.
Flower Bike-a-Sketch: I get a kick out of using the main roundabout in Tower Grove Park for these sketches. Since that's where most of the traffic is each morning, it's also where I get most of the curious looks from people trying to figure out what the hell I'm up to.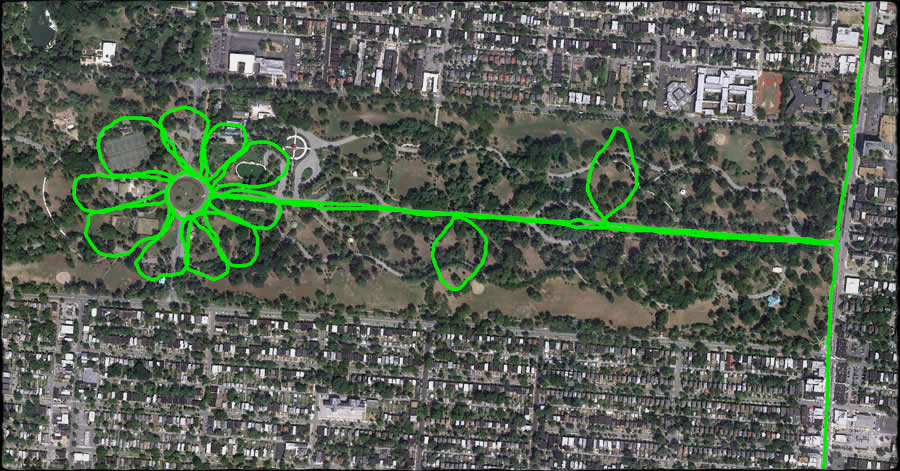 I Heart Mom Bike-a-Sketch: Did this one to celebrate my Mother's 67th birthday in September. I can't deny it. I am a Momma's boy, and I heart my Mom.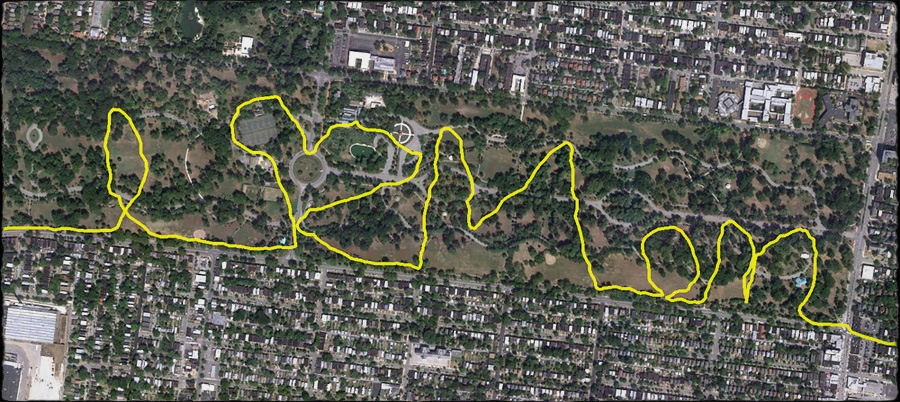 I Love Fried Chicken Bike-a-Sketch: My mother also makes the best fried chicken in the world. I drew this one the week before she came in for a visit. Read between the lines and it says "Mom, you will make me fried chicken when you get to St. Louis".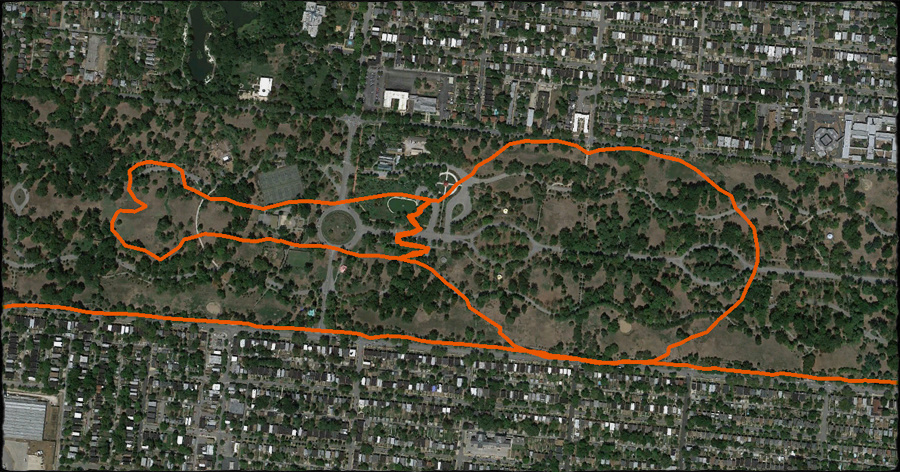 Turkey Bike-a-Sketch: Although I'm told this turkey looks pretty good, it's not anywhere what I hoped it would be. The head looks awful and the feathers are a bit rough. The turkey on paper was far prettier.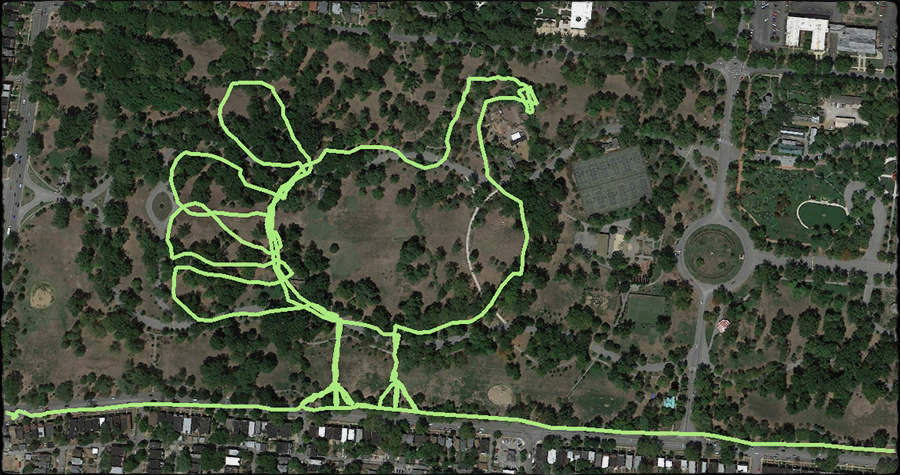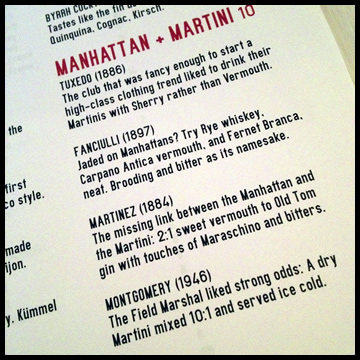 Another reason I chose to focus on the drink in this post is because I found another place in St. Louis that makes a great one. As I sit here writing this, I'm still elated about the fantastic cocktail I had a few days ago in the McRee Town (er, I mean Botanical Heights) neighborhood. It's located just a few blocks north of Tower Grove Park.
Before I even get to discussing the drink, it's important to mention the building. Just a few years ago, if you drove through the intersection of Tower Grove and McRee, you'd see a 1930's gas station in a severe state of disrepair.
Drive through the intersection today, and you'll see a fully restored structure housing Olio, a wine bar operated by Ben Poremba.
Olio is actually only one-half of Mr. Poremba's recently completed project. Behind the restored gas station is Elaia, a restaurant in a restored 1890's house. Elaia serves Mediterranean cuisine, but I did not dine on my visit. I came for the drink experience at Olio, and it went very well.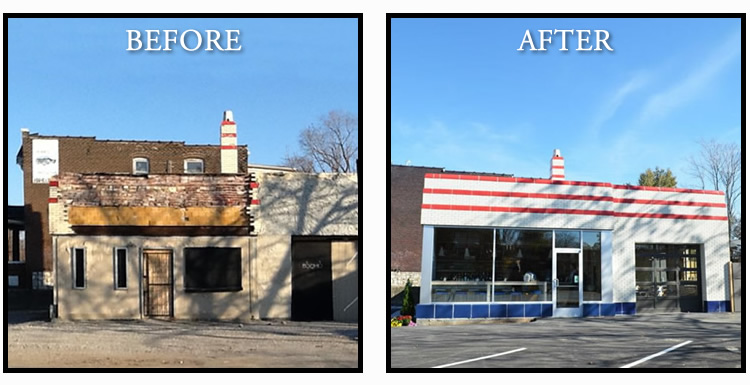 Olio has everything I want in a drinking establishment. First of all, it's in the city of St. Louis. It sits in a structure that someone took the time to renovate and improve. I fully support projects that preserve historic buildings and neighborhoods in St. Louis. Obviously, it's even better when I am able to drink in them. Olio has provided that opportunity. Score one point for them.
Second, the staff at Olio is knowledgeable and attentive. John Fausz, the bar keeper who served me, took the time to meticulously prepare the cocktail I ordered. He was extraordinarily friendly and offered additional information about the drink. Olio, you score another point.

I ordered a Fanciulli, which is a close relative to the Manhattan.  The big difference (and I do mean "big") is that a Fanciulli replaces the bitters ingredient of the Manhattan with fernet. Fernet is an aramo, which is Italian for "bitter".  It's made from dozens of herbs, fungi, bark, roots, and spices to create a remarkably sharp and complex taste.
To the uninitiated, it's said that drinking fernet can be something like taking a blow to the side of the head. It's so strong that it can easily overwhelm any other ingredients in a drink. In an article for the Atlantic Monthly, Wayne Curtis tells a good story to validate this. In 1960, the Broadway actress Betsy von Furstenberg was suspended from Actor's Equity Association (the labor union for live theater) because she spiked Tony Randall's drink with it. He thought he'd been poisoned with iodine.
In many parts of the world, Fernet is used as a digestif and is considered to be an effective remedy for hangovers. It's extremely popular in Argentina, where it's considered by many to be the national drink.
At Olio, the Fanciulli is served with rye, Capano Antica vermouth, and Fernet Branca. It's served neat. And here is where Olio closed the deal. As the bar keeper served my cocktail, I was told the story behind the Fanciulli.
Sorry folks, but it seems I can't avoid the history side of things after all.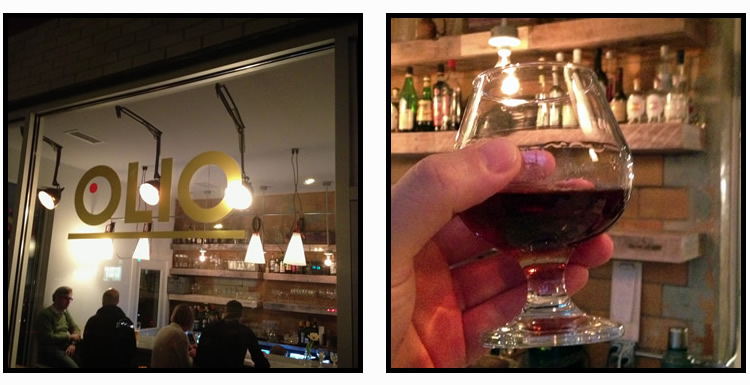 My new friend John informed me the cocktail is named after Fernando Fanciulli, an Italian immigrant who had success composing martial music. In 1892, Fanciulli was selected to lead the Marine Band in Washington, replacing the legendary John Philip Sousa. For a few years, Fanciulli enjoyed success leading the band and composing his own marches, but he chaffed at the lasting legacy of his predecessor.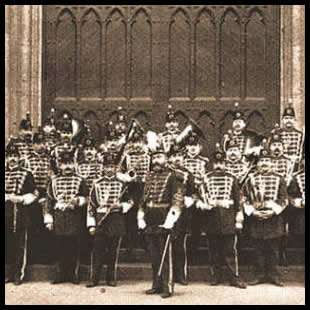 While on parade in 1897, a military officer asked Fanciulli to have his band play a Sousa march so the men could march in "full swing". Fanciulli didn't take the request kindly. He sternly replied that he'd play what he saw fit. Taken aback, the Lieutenant responded by issuing a direct order to Fanciulli, demanding he play Sousa's "El Capitan". Fanciulli again vehemently denied the request. The Lieutenant responded by issuing an order to have Fanciulli arrested and brought up on charges.
In less than a week, Fernando Fanciulli was court martialed and dishonorably discharged from the military.
Fortunately, Fanciulli had someone in his corner. The Secretary of the Navy at the time, Theodore Roosevelt, ruled the sentence was too harsh. He overturned the ruling and Fanciulli was able to quietly serve out the remainder of his enlistment.
Fanciulli soon moved to New York City to lead the 71st Regiment Band. After daily performances in Central Park, Fanciulli would often spend his evenings at the Waldorf Astoria Hotel on Park Avenue. As Olio's menu suggests, it was here that the "brooding and bitter" Fanciulli would order the drink that shared these qualities and would soon share his name.